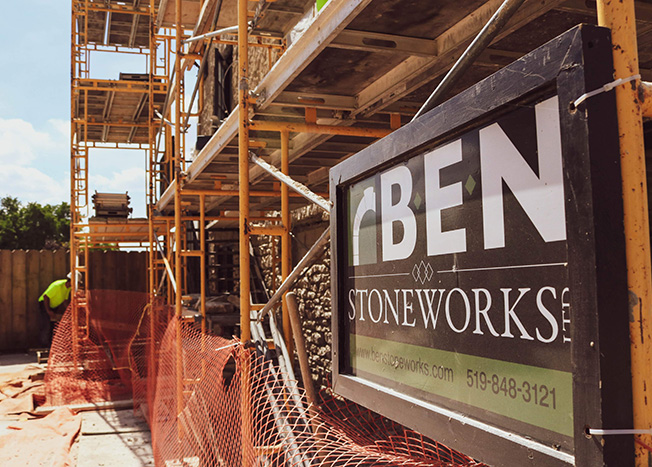 B.E.N. Stoneworks Ltd. based near Arthur, Ontario offers quality brick, block and  stone masonry, with natural stone as our forte. We also contribute to landscape projects with customized items like natural stone retaining walls, gateposts, signage and other crafted detail work. 
As with natural stone products  we  assist with selecting the right manufactured material for your projects whether brick, block or production stone.
Our craftsmen can deliver enduring, quality masonry that matches your vision and budget.
Photography credits: Jonolaynie, Jessica West, Dylan Mark Photography, Alison Gittins & Alyssa Oosterhoff

Website Created by: Dan Hutten & Shania Vanleeuwen